MIGS 2023: Celebrating and Fostering Canadian Game Industry Collaboration
The Montreal International Game Summit (MIGS) returned for its 2023 edition at the iconic Marché Bonsecours in Old Montreal from November 8th to 9th – and The Lodgge was there to cover it all and see first-hand the impact being made by Ontario developers in Quebec.

This year – the event's 20th anniversary – MIGS took a bold step by exclusively focusing on business-to-business (B2B) opportunities aimed at fostering national and international collaboration and business development within the games industry and supporting professional services.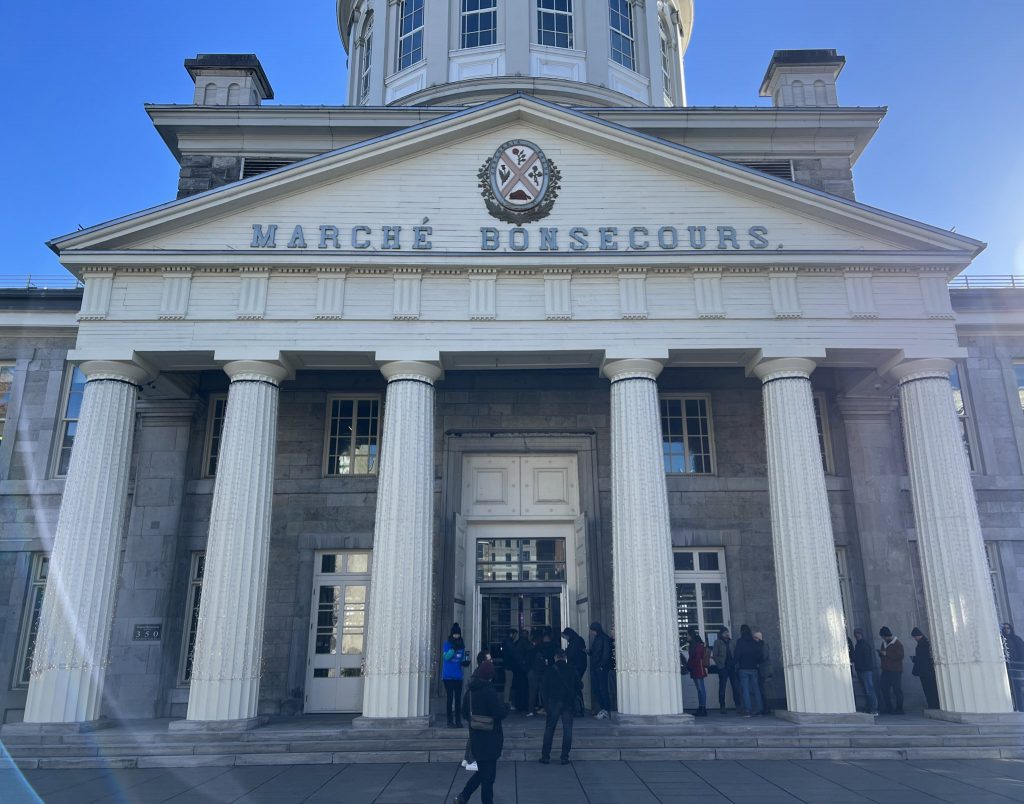 The event, hosted by La Guilde du jeu vidéo du Québec in collaboration with the Ontario-based XP Gaming, transformed the historic venue into a bustling hub for studios and industry professionals from across Canada and around the globe. In particular, the event was a fantastic showcase for Quebec's vibrant video games industry and a chance for peers from the thriving Ontario games sector and elsewhere to meet and exchange ideas.

Games Industry B2B Networking
Previously functioning as both a consumer-facing and B2B games event, one of the standout features of MIGS 2023 was the focus on bringing game-related businesses together for networking opportunities facilitated by the Meet to Match service. The event brought together developers, publishers, and industry professionals from Ontario, Quebec, Canada, and beyond looking to forge new partnerships and collaborations.

International publishers such as Devolver Digital and Amazon Games were also present and were holding meetings with many of the Canadian game studios present. Delegates from municipal and regional economic development and funding agencies such as Ontario Creates, Economic Development Winnipeg, and Scottish Development International also attended to educate attendees on potential ways to expand their businesses within Canada and internationally.

After show floor hours on both days, various official and unofficial parties and cocktail mixers featuring food, drinks, and music continued to help bring people together long into the evening. MIGS 2023's emphasis on fostering meaningful connections made it the must-attend event of the year for studios looking to expand their networks and explore potential new business ventures.
Industry Panels, Showcase Floor, and More
In addition to B2B networking, MIGS 2023 also offered attendees the chance to stay ahead of the curve with a lineup of thought-provoking panels – in both French and English – featuring speakers from around the world. Canadian industry leaders and visionaries took the stage to share their insights into the latest trends, emerging technologies, and the future direction of the games sector. From discussions on new immersive technologies and the impact of cloud gaming to the "black magic" of self-publishing and marketing a game and the ways in which the games industry can use technology to collaborate with other industries, MIGS 2023 provided a comprehensive overview of the industry's current state and its trajectory.

The heart of MIGS 2023 was undoubtedly the dedicated B2B exhibit space, where companies showcased cutting-edge tools, services, and projects. This vibrant marketplace served as a platform for industry professionals to explore the latest advancements in technology, game development tools, and services to support their work. Anyone looking to collect branded merchandise and swag from the various booths left the room with a bag full of collectibles and memories of the conversations they had. Between the MIGS showcase floor and Meet to Match networking system, attendees were also able to meet and rub shoulders with these industry experts throughout the event.
Ontario Studios in the Spotlight
A significant highlight of MIGS 2023 was the strong representation of Ontario's top independent studios, including Behaviour Interactive, Ubisoft, Finish Line Games, Massive Damage, Mighty Yell, 13AM Games, Little Guy Games, Lucky VR, Wero Creative, Gameloft, Torn Banner, Joydrop, Phantom Compass, Get Set Games, People Can Fly, Game Pill, City From Naught, Uken Games, Arbelos, Bloom Digital, Turtle Riot Studios, Picnic Game Labs, Arctic7, Riyo Games,  Skystone Games, Snowed In Studios, and many more. From indie gems to highly anticipated AAA titles, the diversity and creativity of Ontario's gaming scene were on full display. The exchange of ideas and collaborations that unfolded between Quebec and Ontario studios, as well as service providers located across Canada, underscored all the Canadian gaming ecosystem has to offer.
As the curtains closed on the 2023 edition of MIGS, it was clear the event had made an indelible mark on the Canadian game industry members in attendance, reinforcing the importance of collaboration, innovation, and international partnerships – as well as revealing the true strength of the Canadian video game industry and the bright future ahead.
Great stories are worth sharing.