TennoCon 2023 Celebrates Ten Years of Warframe
In late August 2023, over 2,000 fans filled the RBC Place Convention Center in London, Ontario for TennoCon 2023, Digital Extremes' annual showcase and celebration of all things the vaunted Canadian studio produces. Players, creators, voice actors, and members of the DE team were all on hand for the first in-person TennoCon in three years to commemorate the 10th Anniversary of their most popular game, Warframe. Along with those in attendance, over 200,000 people joined the event online for a day filled with panels, cosplay, and more. The Lodgge was on hand for the big announcements, reveals, and a celebration of all things Warframe.
Bringing together a global community of passionate Warframe players, TennoCon is one of the largest video game events of its kind in Canada and a major tourist draw for southwestern Ontario. The sheer scale of the event is not only felt by fans of the game but also by the city of London itself. "The presence of TennoCon in our city underscores the invaluable contribution of Digital Extremes to the gaming industry and highlights London's growing prominence as a hub for innovation and creativity," said Kapil Lakotia, President and CEO of the London Economic Development Corporation (LEDC). "Warframe's worldwide popularity is a testament to the talent and dedication of our local developers."
Digital Extremes Community Director Megan Everett and Warframe Creative Director Rebecca Ford kicked off the event, welcoming the audience to a day of panels giving a behind-the-scenes look at the art and sound of Warframe, a cosplay contest, and a number of other surprises. The show was capped off with a 90-minute keynote presentation that wowed the audience with over an hour of new gameplay footage from Warframe and their upcoming co-op action MMORPG game Soulframe.
The Lodgge spoke with Digital Extremes COO Sheldon Carter, Director of Community Megan Everett, Director of Human Resources Heidi Flynn, and Senior Events Manager Beth Bryson about what TennoCon 2023 meant to the studio, the fans, the city of London, Ontario, and the massive effort that went into putting on the event.
What does an annual event like TennoCon mean to the team at DE and what was the significance to the team of doing it in person again this year?
Sheldon Carter: We really missed not conducting TennoCon in person – while it is a significant project to undertake, the benefits to both DE and our community are tremendous.

For the community and our team alike, it's always been a chance to unite over our shared passion for Warframe. This TennoCon we celebrated three games – Wayfinder, Warframe, and Soulframe – which multiplies the complexity on our end, but the payoff is the connections we're making with new players and new communities, as well as renewing our bonds with the friends we've made so far.

In terms of team impact: we did our best to bring the entire DE team to this year's event because sharing these moments in person among our community is such a visceral and grounding experience. It really helps inform our work and our ambitions: many of us are in our dream jobs – being able to meet the people who made that possible is inspiring.
For those unaware of Warframe's incredible community, tell us about them and what it's been like having such a dedicated group of fans for more than a decade?
Megan Everett: I used to sit at my desk in 2013 and wonder what it would feel like when Warframe turned five and if we would still be trucking along. I've had the honor to be beside our community through almost all of it, the good and the bad, but they've stuck around and still continue to support us as a company and as human beings. I truly can't thank them enough for that.

Digital Extremes is part of that community – it takes commitment, but it's rewarding to be able to act as a bridge between players globally and our colleagues – you get to see both at their best. We've got a lot in store for the years to come, and we aim to make them proud.
How many fans attended TennoCon 2023 and where are most attendees coming from?
Beth Bryson: Over 2,000 fans attended TennoCon 2023. While the majority were Canadian residents, hundreds of guests from around the world attended. We also felt it was important to have all Digital Extremes employees who were interested in attending the show this year since we were celebrating Warframe's 10th Anniversary.
From both an online and in-person perspective, what does it take to put on an event like TennoCon? What are some of the challenges? How many folks and partners are involved in making it happen?
Beth Bryson: Planning for TennoCon 2023 started as soon as we wrapped TennoCon 2022! We worked with over a dozen vendors, more than half a dozen hotels, and over 100 people outside of Digital Extremes to bring TennoCon 2023 to life. 
The top priority when planning TennoCon is celebrating our community. Cultivating an intimate and immersive environment is at the forefront of our minds in everything we do in relation to TennoCon. Our biggest challenge is also the most fun part of planning TennoCon: How do we surprise and delight our players in new and unexpected ways? Exceeding their expectations and delivering a memorable experience for every person who participates in TennoCon is an exciting and motivating challenge.
Producing an online event alongside the in-person experience of TennoCon is almost an entire event in and of itself. It's very important to us to be accessible to fans and players from around the world, even if they are unable to join us in person. We cultivated a TennoCon Merch Pack and several 10th Anniversary offerings to help bring the experience home to online attendees who wanted to get their hands on some limited-run items, as well.
What is the significance of a massive global event like TennoCon for the city of London and the surrounding communities?
Heidi Flynn: We hope that by having such a successful event in the city each year that we continue to build on the sense of community that makes London a wonderful place to live and grow.  
Events like TennoCon provide a significant economic boost every year to the city. Visitors spend money on accommodations, dining, entertainment, and shopping, which can benefit local businesses and stimulate the local economy.  As London strives to rejuvenate its downtown core, we hope that the influx of a few thousand people for this event will continue to push for re-design and more allure to the downtown core. We also had a significant impact on the local Airbnb home businesses as a lot of our employees opted to use Airbnb in the city, which we thought was fantastic.
With running an event like TennoCon there is a great deal of work that needs to be done, planning, logistics, building, etc. TennoCon provides employment to so many support teams in the city; Electrical, event planners, caterers, local transportation services, security teams, and influx through London International Airport.
What does the future look like for TennoCon?

Heidi Flynn: With us showcasing our work and connecting with a global audience we continue to hope that TennoCon will attract talent to the region and promote the growth of the local game development industry.

As the event brings together professionals, new grads, and seasoned industry specialists we also hope to continue to use TennoCon as a platform for valuable networking and recruitment opportunities This can lead to collaborations, partnerships, and job opportunities for individuals in the global workforce looking to work with Digital Extremes.
With attendees from across the globe and a huge number of people attending virtually, TennoCon 2023 was a successful event that brought so many fans together. It was a celebration not just of Digital Extremes but also of the community that supports them. The passion of the community was felt onstage by the DE team. Feeling the love from the audience, Warframe Creative Director Rebecca Ford burst into tears of joy wishing fans a happy 10th anniversary to the game. It was a special day for Warframe players who were not only treated to some big game reveals, but also a much better understanding of what the fans and community mean to the studio.

Andrew Young
Content Writer on behalf of CONTINUE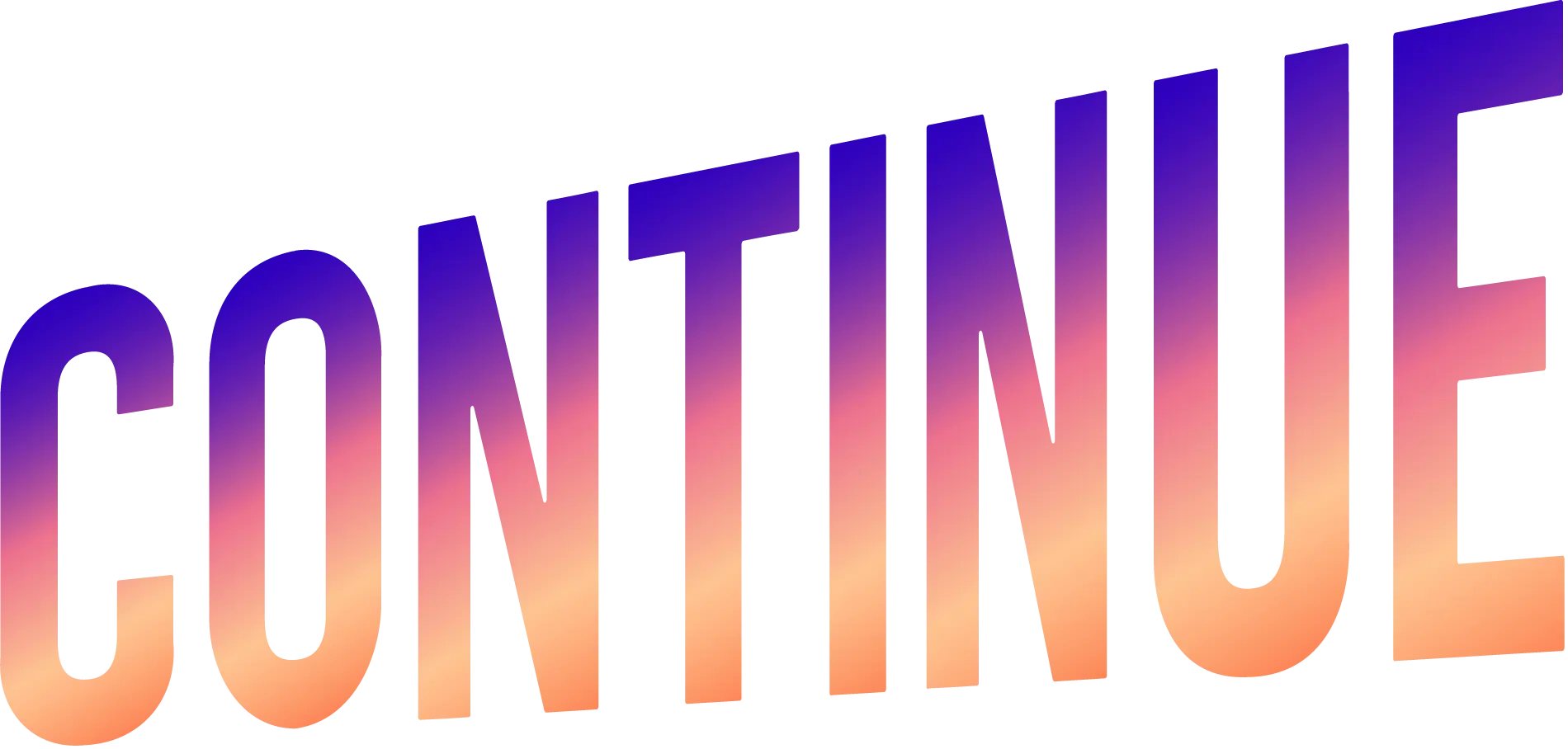 Great stories are worth sharing.